Inspiring fellow artist Helen Utsal.
When I first saw some of Helen's work my first thought were she must be from another planet. She creates paintings,. I mean, works of arts that are out of this planet. there is that planet word again. I'm not an art critique but I can tell when I see good fabulous work, her style its unique and her subjects aren't too commercial, yet they have a unique mass appeal.
I had send her thank you cards to quite a few friends around the world only to get a reply as to who the artist is on the card.. I meant,. that good her work is, that my friends didn't bother say thank you for writing me a card. but that's exactly my point once you check her work you'll be asking me for a thank you card too!.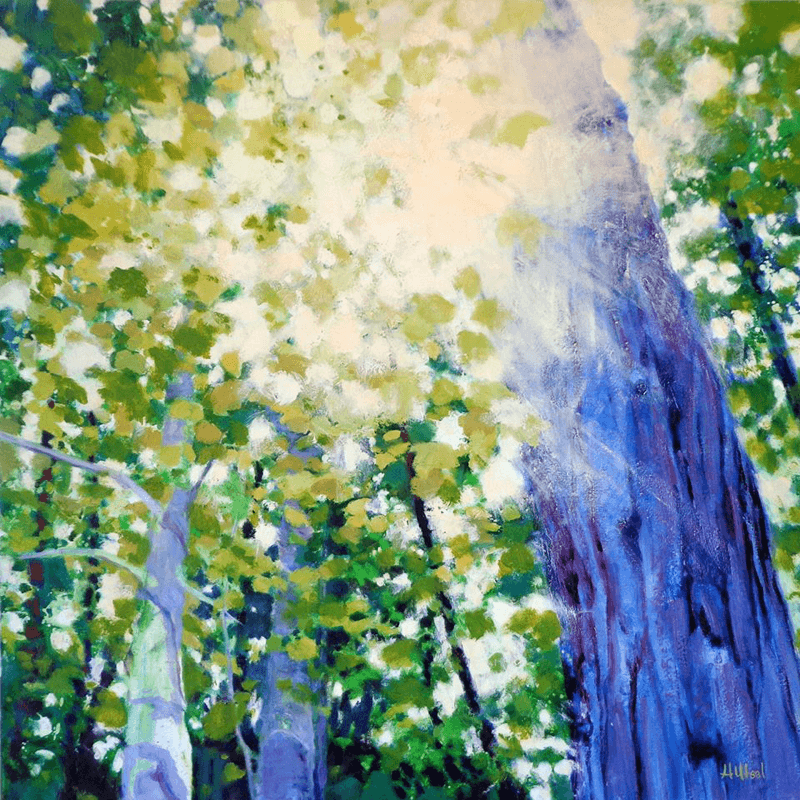 She's got an impressive collection of wild tangled mossy forests, big skies and Canada's amazing oceans landscapes with a unique and original expression only found in the natural world of her surroundings in Vancouver Island. "Absorbing and memorizing colors often starting her paintings right in the open air",. she mentioned. "whether it's off my doorstep at 11 o'clock at night (SandPines), or down a million stairs to the ocean waves (FloBay) " she adds.
I took a chance to asked her a few questions, curious to know what an artist of her caliber finds her inspiration to create such master pieces.
Is there any personal connection that makes you paint nature like this?
Yes. I am blessed with having the opportunity to live close to nature and feel connected and grounded by it. I spend time in the forest trail running or walking, and on the water kayaking.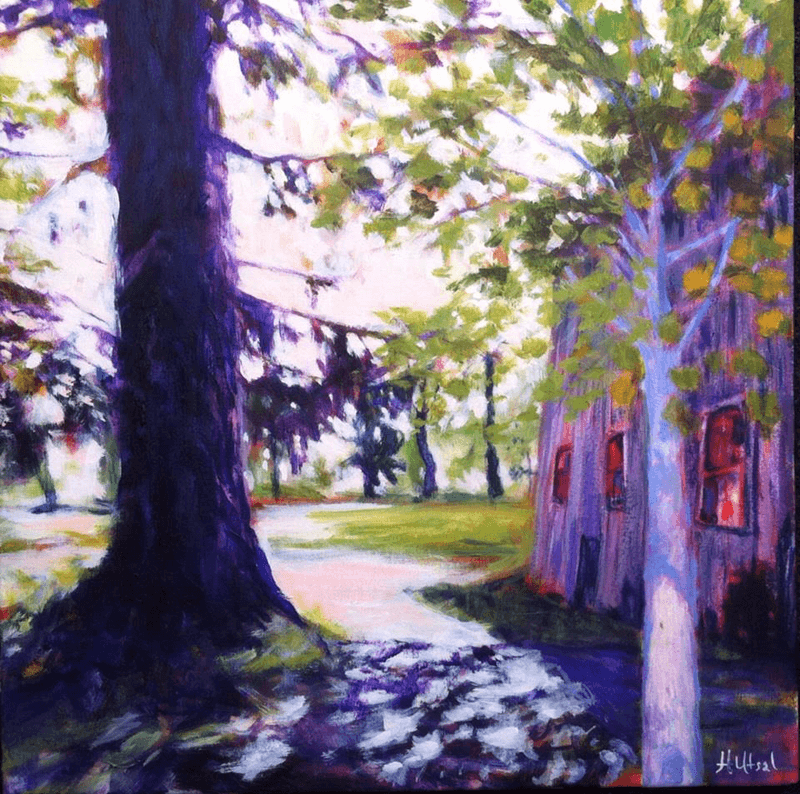 How do you come up with a sketch for a painting?
Usually I am struck by something I see while in the woods or on the water and want to express it in a picture. Painting outdoors (plain air) is my favorite way of capturing a moment, but sometimes a painting is born out of another painting and my curiosity leads me to explore more deeply a part of the original painting.
What are the biggest challenges you face when starting a painting? ..Or do you end up liking every one of them?
if any! Currently I am challenged by wanting to work quickly and accurately so the painting looks effortless, and maintains the immediacy and energy of the place I am trying to describe. I want to leave some of the canvas bare and stop painting before it becomes too refined.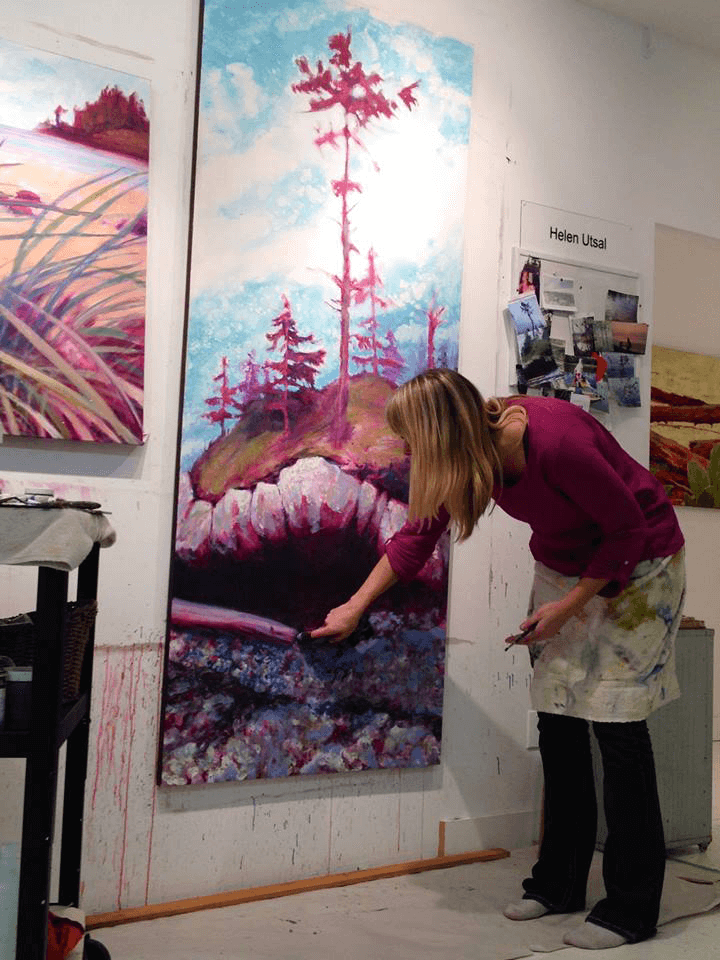 What happens to the paintings that don't meet your standard of quality? ..and what's the most fun part?
That's a tough one, I am pretty content to paint over things that aren't working and usually the painting underneath adds to the texture and composition. I will turn a painting on it side or upside down and rework it. When a painting looks "laboured" and "overworked" I usually tear it off and re-stretch new canvas.
oops I forgot to answer what is the most fun.. The beginning of a painting is fun! I work with the painting on the floor and am quite free with splashing acrylic paint around, throwing on powdered pigments or metallic. I splash on alcohol it resists the water based paint and pushes it around. When I come back to the studio the next day I am always so excited to see how it dried, and what I will do to it next.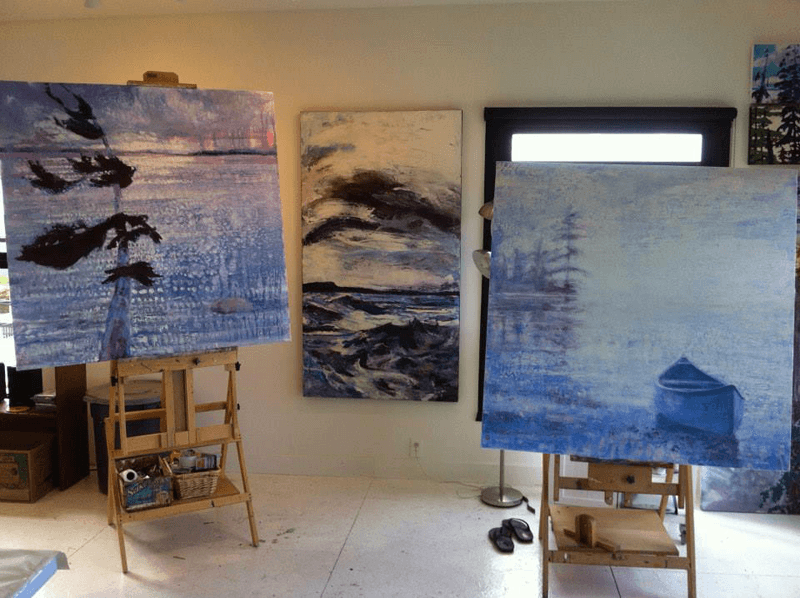 What is the most surprising thing you learned in this field?
The most surprising thing I have learned in this field is that their is no predictable path to take to 'succeed' Each artists path is so different and what works for one doesn't work for all. Making art is such a personal expression. Sometimes the art lover buys the painting because they want a small piece of the artist, or have a connection with the artist. Sometimes they just fall in love with the painting and have their own interpretation of it. Its good to not say too much and let them enjoy it on their own terms.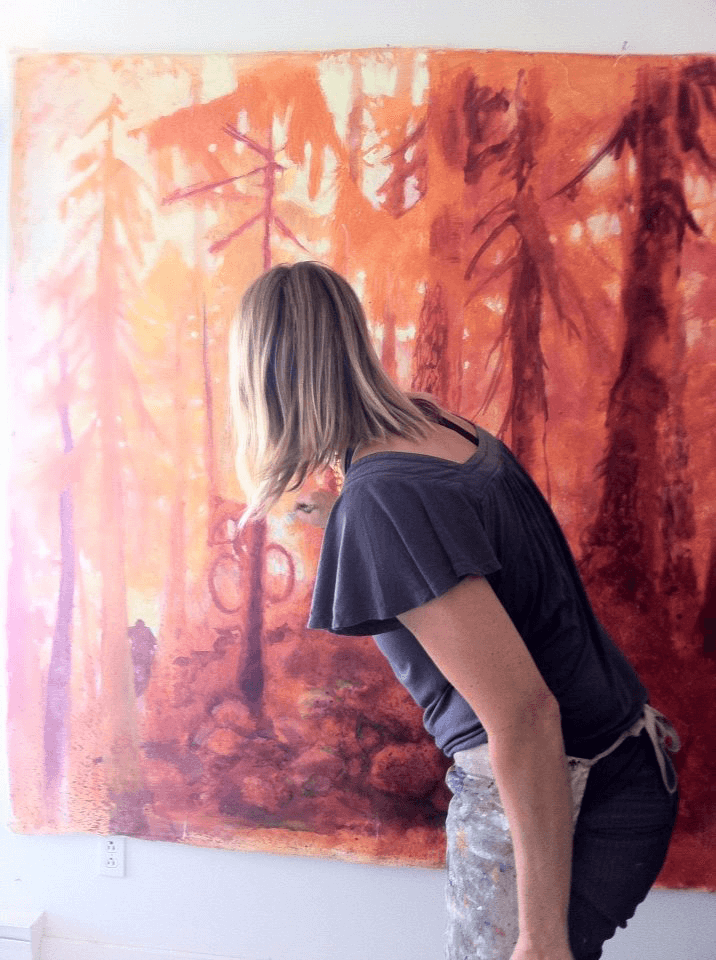 Capturing light, color and movement in an impressionistic and personal way Helen describes the landscape she loves. She paints with acrylics, oil and cold wax medium on canvas or panel. You can find some of Helen's work exhibited in Canada and the United States and her paintings are part of private collections in Scotland, Germany, the U.S. and the U.K.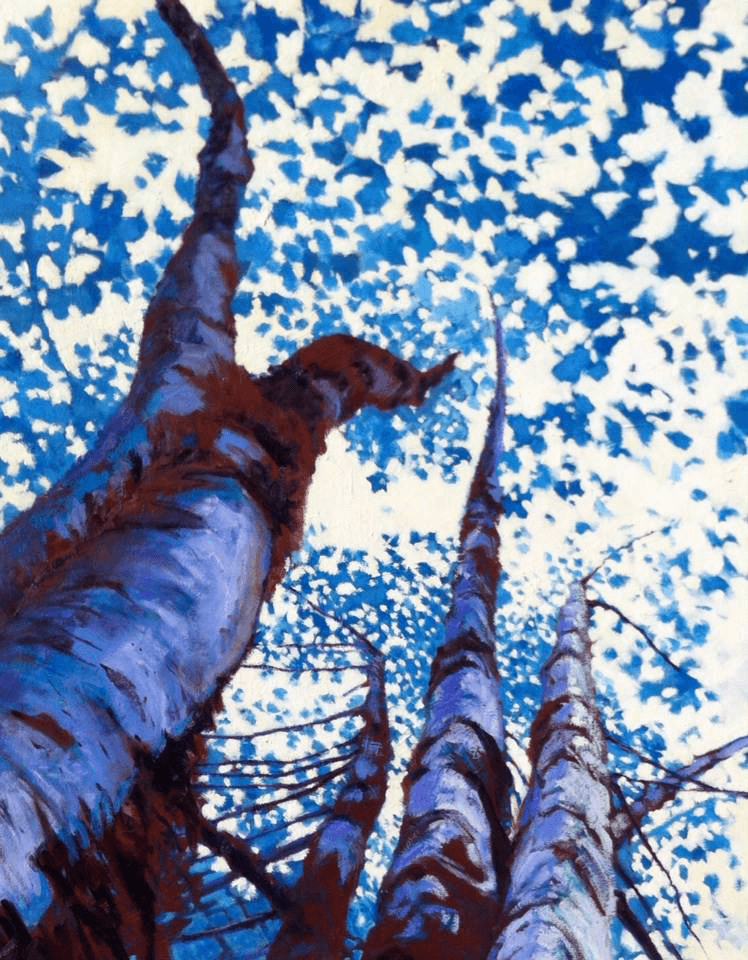 As always we love to hear your comments, you can also reach Helen and learn more about her art work and art studio Art Alchemy here: Helen Utsal twitter