Sun Refugee: Searching for the Sun ☀️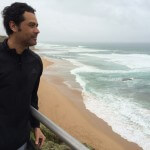 I created Sun Refugee out of a passion for travel, adventure, for the love of the sun and to re-open for you the gates for that authentic quest for the unknown!.
Back in the 80′s my family left Nicaragua, after 30 plus years of living abroad and experiencing some new opportunities I reconnected with everything about my own diverse Latin American culture. The sun, the beaches, the humble characteristics of Nicaraguan people and the language of this sovereign nation related back to my childhood memories of my friendly and welcoming country.
Nicaragua has lots of sun, I mean lots, and therefore, the reference "Sun" is definately a highlight for this blog.
As a refugee myself, the consequence of a civil war in 1979 hence, the mention "Refugee".
I settled in Canada, we only get to enjoy the sun a few months out of the year unfortunately, many of us living here go in search of the sun in the winter months, we become "Snow Birds" I prefer to call ourselves "Sun Refugees".
One of those places I grew up was Texas, while touring with Santa Lucia LFR in my early travels I went back to visit the sun belt towns along the Mexican border only to find a lot of Canadians and Americans living like refugees except in fancy trailer park homes with all the luxury and comforts of their former homes. Like me many years ago they are themselves now "Sun Refugees"
Happy Searching for the Sun!
German