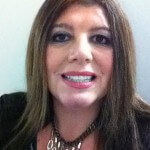 I am the Editor-in-Chief at Sun Refugee. I make sure the facts are correct, sentence structure and grammar is accurate. Before any posts are released I ensure the material presented is in the best interest of the reader.
I love music, writing, my husband & family. I am a crazy Seahawks Fan , that drives German crazy because he is a crazy 49ers Fan , however we share a passion for travel. I live to travel and write about my many adventures.
I enjoy meeting people and especially collaborating on special projects such as Sun Refugee. I am an avid researcher and I am always building foundations for my future endeavours and successes.
I am a professional Human Resource consultant, my job consists of organizational behaviour, recruiting, hiring , and management processes.
I have been learning about organically grown food, sustainability, and reducing the carbon foot print.
Currently I am working within a farming environment in South Eastern Ontario. Understanding how every crop is used for livelihood and necessity. From milling fresh flour to growing tobacco , bio – fuel, and other cash crops. I have also been trained in how an agriculturist calculates the cost of his crop.
A long term goal of mine is to go overseas and work as HR consultant in a third – world developing country, that requires training & development for sustainability.
Please feel free to share your comments, questions. or post your feedback on the blog; I look forward in hearing all about your experiences and places you've been!
Warmest regards,
Lee Rebecca Michaud